EZ 5/3/2 accessories
EZ 5/3/2 accessories
for greater versatility and functionality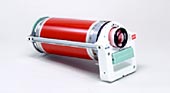 Color Drum
A wide variety of colors is available. Drums can be stored in their own case.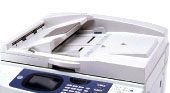 Auto Document Feeder AF-VI
Automatic feed of up to 50 sheets of originals.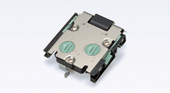 Card Feed Kit
Allows use of thicker stock such as cards and envelopes.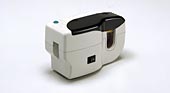 Job Separator IV:N III
Allows the machine to print and sort into groups separated by tape.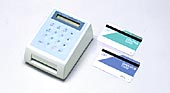 Key Card Counter IV:N
Helps manage costs by showing number of copies printed and masters used in a given time period.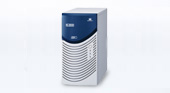 IS300
Gives the printer full compatibility with Adobe PostScript 3.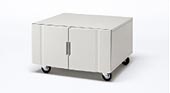 Stand D Type
Sturdy stand also offers convenient storage of consumables.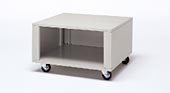 Stand N Type
Sturdy stand also offers convenient storage of consumables.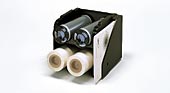 Ink/Master Holder
Neat, convenient storage of ink and masters.
Document Storage Card DM-128CF
Lets you store frequently used items such as letterheads, forms directly from the scanner or your computer.
PC Interface Card USB2.0
Allows direct connection of a computer via a USB cable.
Network Card
Gives the printer network connection. Comes bundled with RISO-MONITOR remote printer-monitoring software.
Wide Stacking Tray
A special receiving tray for large size paper up to 340mm x 555mm.
Consumables
RISO INK Z type / RISO MASTER Z type
Standard Colors

Custom Colors

Multiple Colors

A huge range of colors is available, allowing you to add spot color to your documents for extra impact. You can choose from 21 standard colors, 50 custom colors, or an unlimited number of special-order color-ideal for applications such as specific corporate colors.