HOME > Corporate Profile > RISOGRAPH SPECIAL SITE
RISOGRAPH SPECIAL SITE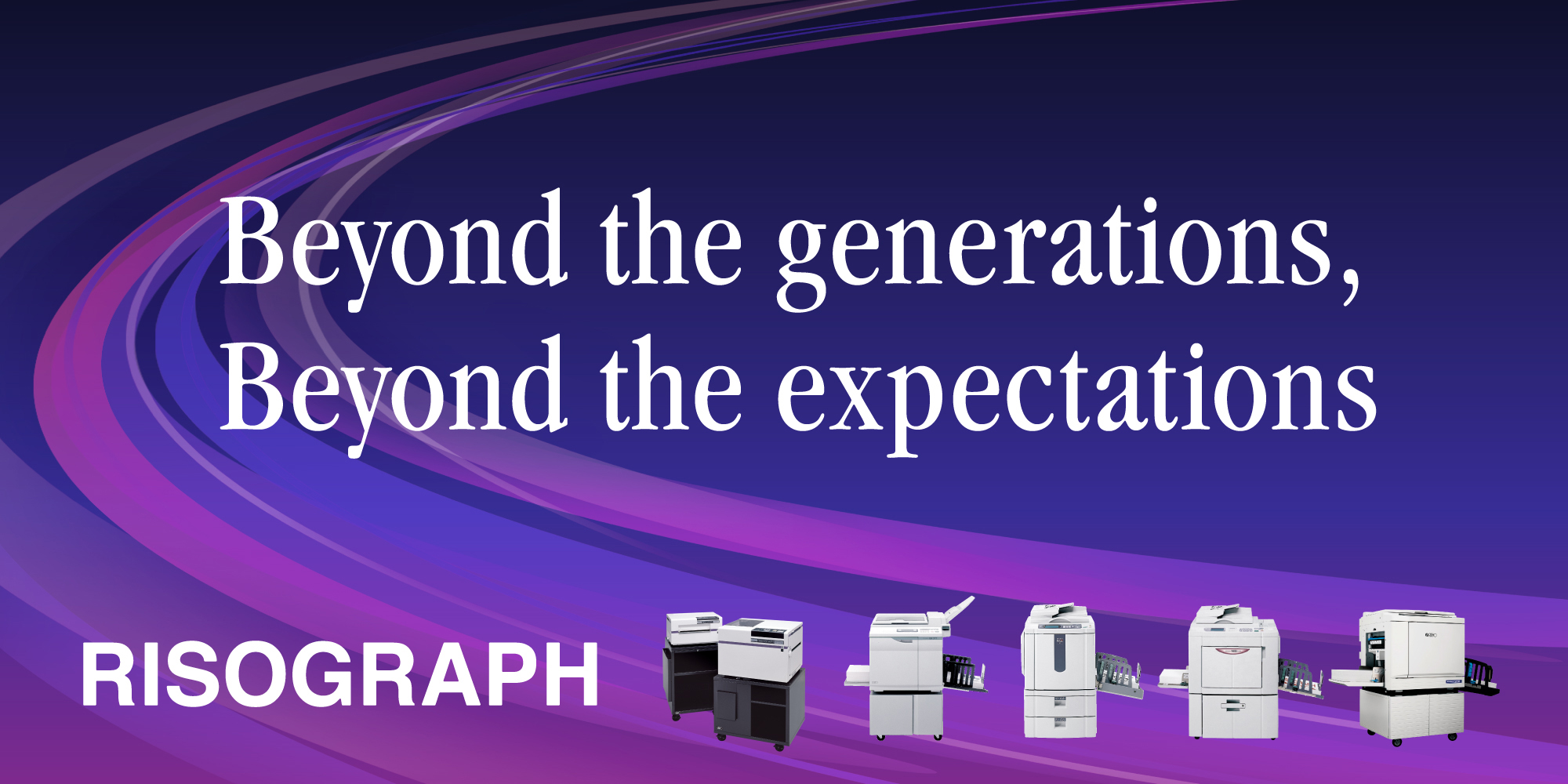 Before age of RISOGRAPH, the "Printers" at that time had to dirtied operators' hands with ink. With the spread of RISOGRAPH in 1980, printing at school, government office, and companies was dramatically improved.

Find how RISOGRAPH BOX paper craft data works in the video below.
History of RISOGRAPH
Introducing the various series of RISOGRAPH through successive generations.


40th ANNIVERSARY CAMPAIGN
Let's celebrate RISOGRAPH 40th Anniversary with making your own RISOGRAPH BOX! Click HERE to download RISOGRAPH BOX paper craft data. Please share your own RISOGRAPH BOX with the hashtag
#risgoraphbox
Those who downloaded the data will receive RISO product updates and latest RISO events.
RISOGRAPH Technology
RISOGRAPH high-speed digital duplicator employs the unique technology of RISO.
RISOGRAPH 40th Anniversary Video
The background story of the birth of revolutionary RISOGRAPH.

RISO ART
"RISO ART" is artworks created using RISO products.
Intoroducing vatious artworks and art activity using RISOGRAPH.
Latest RISOGRAPH Line-ups