Easy for
Everyone
COLOR
TOUCH
PANEL
COLOR
TOUCH
PANEL

New, easy-to-use control panel provides intuitive operation.
7-inch color touch panel display
Functions for printing, copying, scanning and managing data are all at your fingertips, logically arranged for intuitive operation on a large 7-inch color LCD touch screen.

USB
DIRECT
PRINT
USB
DIRECT
PRINT

The SF series offers various ways of printing, depending on your specific requirements.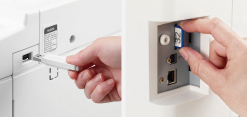 • Standard equipment of PC-I/F
• Direct printing from a USB flash drive
• General SD card compatible for data storage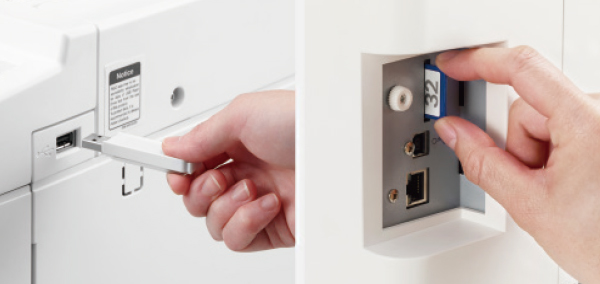 RISO
CONSOLE
RISO
CONSOLE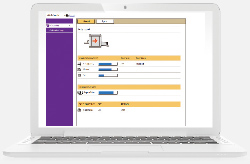 The total management system improves convenience by integrating applications in one place. Product, consumables and system information can all be checked easily on your PC.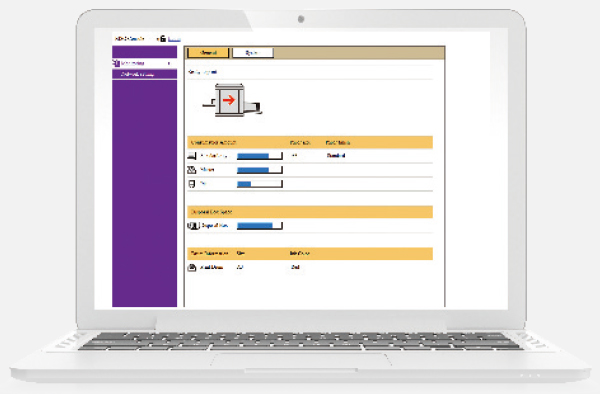 PROGRAM
PRINT
PROGRAM
PRINT

For example, you can print question papers for three different classes, A, B and C, that contain different numbers of students. Simply set up the program, place the three original tests in the Auto Document Feeder and press "print" — you'll automatically receive the required numbers of each individual test.

RECEIVING
TRAY
RECEIVING
TRAY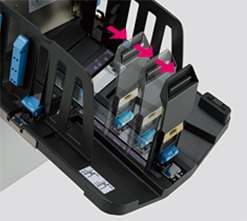 The receiving tray can be adjusted easily with a click feeling for each standard paper size. Improved design allows printed papers to settle in an orderly way for smooth pickup.