RISO Consumables

RISO is adopting vegetable-based ink which is made from rice bran oil. RISO was the world's first to develop and commercialize rice bran oil ink for digital duplicator.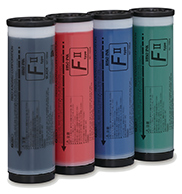 RISO INK FⅡ TYPE Color
Efficient recycling
In Japan, RISO collects and recycles used ink bottles. They are recycled and processed into plastic raw material.
Rice bran oil ink
The rice bran oil ink contributes to environment sustainability. Rice bran, which would be otherwise wasted, is a raw material with no VOCs, so after the oil is extracted for the ink. It can subsequently be used as fertilizer or animal feed.
Ink color variations
20 standard colors,50 custom colors and special order-made colors are avaiable. A wide range of printing colors can meet the needs of a variety of print jobs.


RISO masters offer extremely high quality printing thanks to original RISO technology.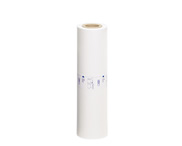 RISO MASTER FⅡ TYPE