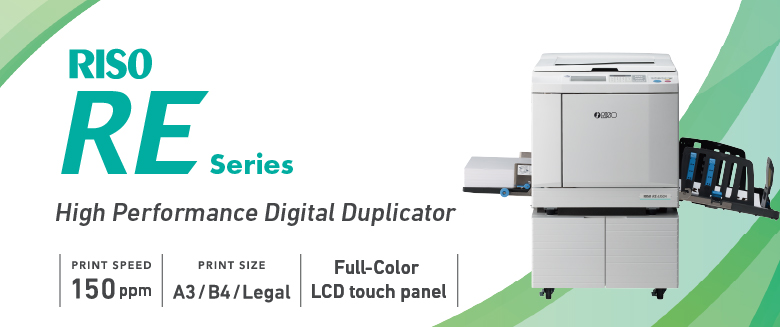 High-Quality Re-Manufactured Digital Duplicator
High performance, easy to use, re-manufactured digital duplicator - the RE Series. The RE Series is carefully produced in the RISO Parts Center and meets the same quality standards as newly produced products. We offer high quality digital duplicators without wasting available resources.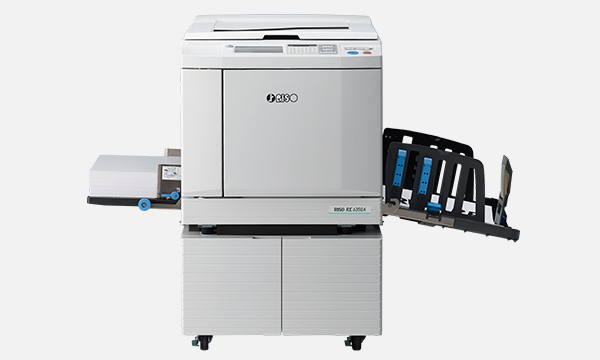 *

Availability of the RE Series are limited to parts of Asia. For more information, please CLICK HERE.
RISO's Re-Manufactured Product Concept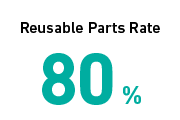 High rate of reusable parts
Approximately 80%* (by mass) of the parts in the collected product are reused. Parts that cannot be reused are recycled as resources, and as the result, less than 1% of the total weight of the collected product is disposed of.
*

The reusable parts rate is based on the RISO standards as of March 2022. It may change without prior notification.
Strict quality standard
RISO products are used with safer chemicals and materials. Strict quality standards are followed when sorting reused parts and an approximate 80% reuse rate of these parts has been achieved. This is a testament to the unrelenting pursuit of quality at RISO.
Reliable products
After being delivered to customers, our professionally trained technical staff are responsible for maintaining your products.
RISO Re-Manufacturing Process