SE accessories
Full expandability to give you the functions you need.
Auto document feeder AF-VI:II

Automatic feed of up to 50 sheets of originals.

Auto document feeder DX-1

Automatic scanning of both sides of originals and automatic feeding.
50 sheets capacity.

Card feed kit

Allows use of thicker stock such as cards and envelopes.

RISO Key card counter IV: N

Helps manage costs by showing number of copies printed and masters used in a given time period.

Job separator IV:N III

Allows the machine to print and sort into groups separated by tape.

RISO Auto-control stacking tray

The paper guides automatically open out to suit the paper size.

Envelope feeder

Compatible with paper weight 50gsm - 120gsm.
*Please contact a RISO sales executive for the kinds of envelope that may be used.

RISO controller IS300

Provides compatibility with Adobe® PostScript® 3™.

RZ stand D type

Deluxe stand with doors for convenient storage with a neat appearance.

RISO stand N type

Sturdy open-front stand also offers convenient storage of consumables.

Color drum

A wide variety of colours is available. Drums can be stored in their own cases.

Wide stacking tray

Allows use of paper up to 555 mm from top to bottom.

Document storage card DM-128CF/DM-512CF

Allows storage of frequently used documents for instant recall.

RISO Accounting tool

Printing management utility software for Windows®.

RISO Printer driver for Macintosh

Printer driver on CD for Mac OS.
A complete range of RISO SE Series supplies.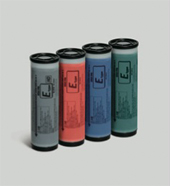 RISO Ink
You can choose from 21 standard colours, 50 custom colours, or an unlimited number of special order-made colours-ideal for applications such as specific corporate colours.
Ink
RISO INK ETYPE HD BLACK
RISO INK ETYPE COLOR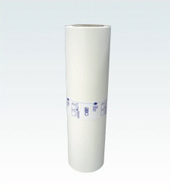 RISO Master
High-quality RISO masters provide the best performance match with SE series printers, giving a sharp, clear image to all your documents.
Master
RISO MASTER ETYPE HG 97
RISO MASTER ETYPE HD 87

The RISO i Quality System™ offers a large number of quality and convenience benefits.
Among them are:
Automatic assurance of optimum print quality.
Prevention of operator error.
Warning of shortages in remaining ink/master volume.
Minimised paper waste.

The RISO i Quality mark indicates a RISO product compatible with the RISO i Quality System.