Outstanding
Quality
600

x


600
dpi

Two colors to create impressive photo images and enrich your communication
The MH Series lets you communicate your ideas quickly, beautifully and usefully.
Photos and illustrations can be reproduced with highly-defined colors that will enhance your power of expression.
High scanning quality
The MH Series has achieved higher photo quality in scanning. When scanning a document with photos, it provides beautiful two-color separation of the photos and smooth tonal gradation even with photo images. In addition, equalized dot description reduces blown-out highlight areas.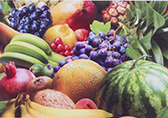 Photo document
(original before scanning)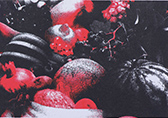 Printed by previous models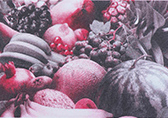 Printed by the RISO MH Series
High level image-processing
Optimizes shadow areas through enhanced gamma correction. Sharp outlines with contour enhancement achieved.
Various functions for optimum output
Auto base control
Four image-processing modes: Line, Photo, Duo (Line & Photo), Pencil
Tone smooth function.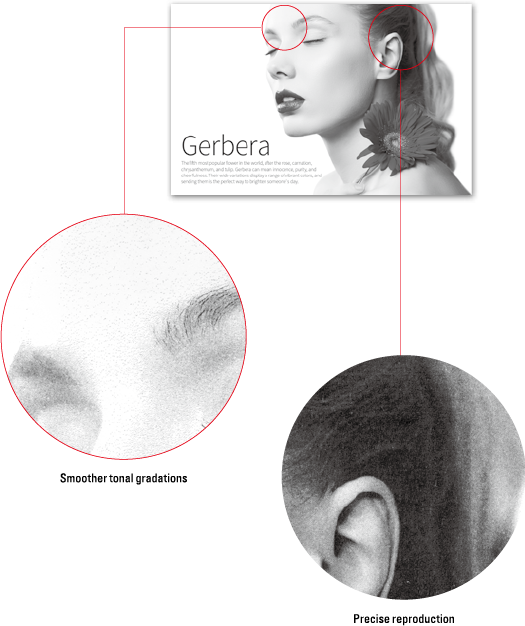 COLOR
VARIATIONS
COLOR
VARIATIONS

20 standard colors, 50 custom colors and special order-made colors are available. A wide range of printing colors can meet the needs of a variety of print jobs.

HIGH
DEFINITION
MASTER
HIGH
DEFINITION
MASTER

More precise master copies can be made for reproducing subtle color gradations, clear photo images and even text written in pencil.
COLOR
SEPARATION
COLOR
SEPARATION

The MH series makes it simple to create two-color masters (Color Separation, Specified Area, Separation Sheet, Color Editor). Text color separations can be selected from red/black, green/black, blue/black, warm/cool, and chromatic/achromatic.