Environmental
Considerations
RICE BRAN
OIL LINK
RICE BRAN
OIL LINK

The rice bran oil ink contributes to environmental sustainability.
The biomass ratio of ink materials has been increased, which reduces the burden on the environment.
Rice bran, which would be otherwise wasted, is a raw material with no VOCs, so after the oil is extracted for the ink it can subsequently be used as fertilizer or animal feed.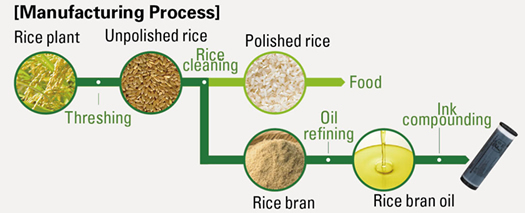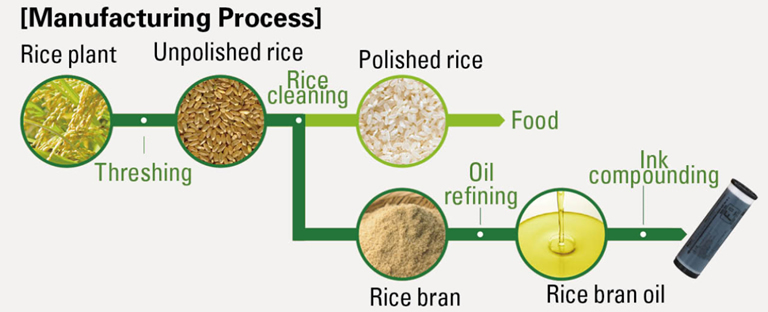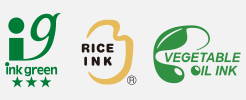 RISO FII type inks are certified with environmental certification
marks issued by ink industry groups in Japan.
INK-SAVING
MODE
INK-SAVING
MODE

While maintaining the printing quality, the amount of ink used can be reduced by 20%*.
*This may differ depending on printing mode, documents and other conditions.
ENERGY
SAVING
ENERGY
SAVING

RISO Digital Duplicators do not use toners so a heater that is usually required for bonding toner to the paper is not necessary.
They employ automatic shut-off and sleep functions after a certain time interval elapses, to effectively reduce power consumption.