Easy for
Everyone
LED
PANEL
LED
PANEL

New, easy-to-use control panel provides intuitive operation.
Easy-to-use LCD panel
The information on the 128 × 64 dot LCD panel can be easily viewed, and it also shows the residual capacity of supplies to prevent an out-of-stock situation occurring.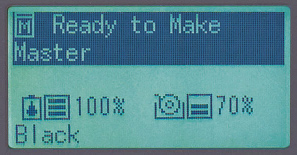 PAPER
MEMORY
PRINT
PAPER
MEMORY
PRINT


Paper Memory Print is useful
when it is difficult to print directly from a PC or use a USB memory. Also, converting original data into a digital pattern improves confidentiality and helps prevent information leaks.
This function easily converts original data created on a PC into a "Paper Memory Data" digital pattern. Scanning the data, the SF EⅡ series retrieves the original data by decoding the digital pattern, achieving the same high quality of output image as that being processed through the PC.
• A laser printer with 600 dpi or higher resolution is required to achieve this function.

EASY
GUIDANCE
EASY
GUIDANCE

Reading the QR code attached on the duplicator body with a smart device leads to an instruction video on RISO's YouTube channel showing how to replace the master roll and ink cartridge, and empty the master disposal box.
PAPER
INSERTION
PAPER
INSERTION

The SF EⅡ series can be programed to insert a white sheet each time a designated number of pages has been printed. This makes it easier to sort and confirm the amount of documents completed.
USB
DIRECT
PRINT
USB
DIRECT
PRINT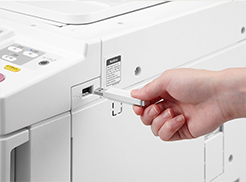 The SF EⅡ series offers various ways of printing, depending on your specific requirements.
•Standard equipment of PC-I/F
•Direct printing from a USB flash drive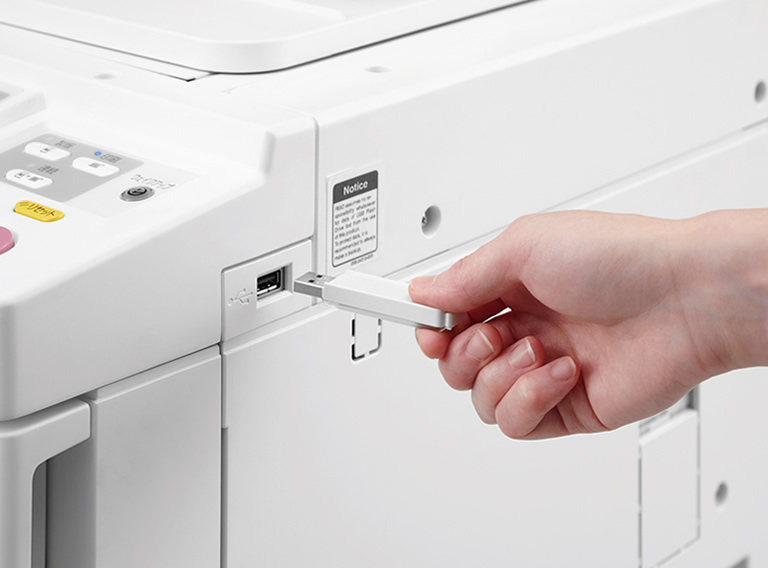 OVERLAPPING
FEEDING
DETECTION
OVERLAPPING
FEEDING
DETECTION

If paper is fed overlapped, it is automatically detected and the user is informed.
READING
FUNCIONS
READING
FUNCIONS

The PDF User′s Guide can be read out in English, helping to guide operation for anyone with vision difficulties.
RISO
console
RISO
console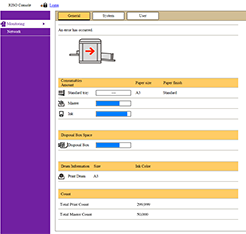 The total management system improves convenience by integrating applications in one place. Product, consumables and system information can all be checked easily on your PC.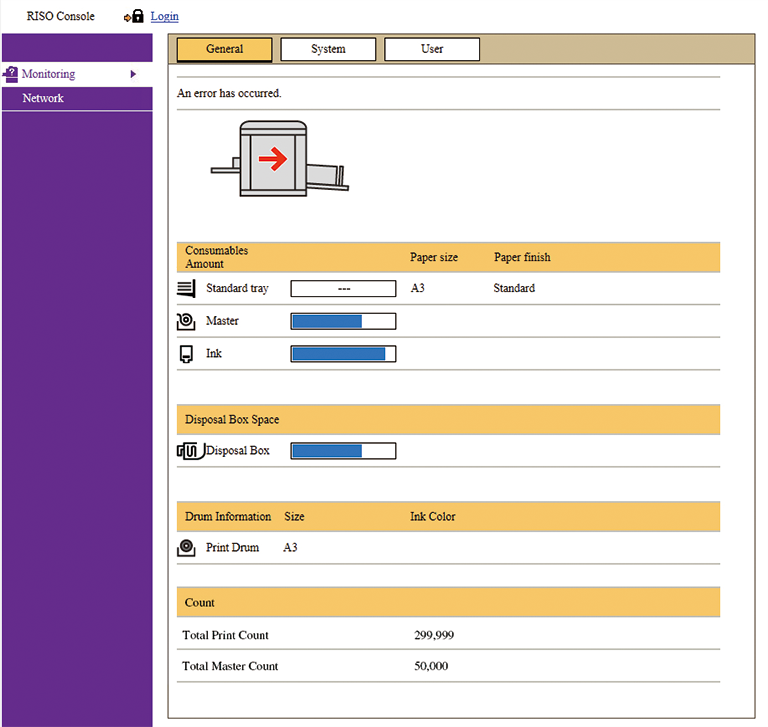 PROGRAM
PRINT
PROGRAM
PRINT

For example, you can print question papers for three different classes, A, B and C, that contain different numbers of students (see Program A below). Simply set up the program, place the three original tests in the Auto Document Feeder and press ″print″ − you′ll automatically receive the required numbers of each individual test (see Program B below).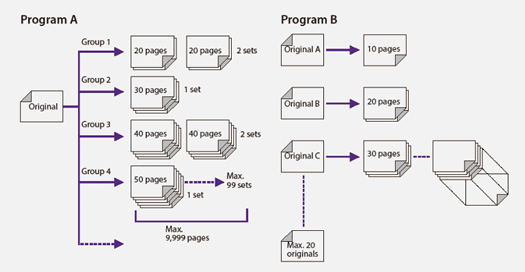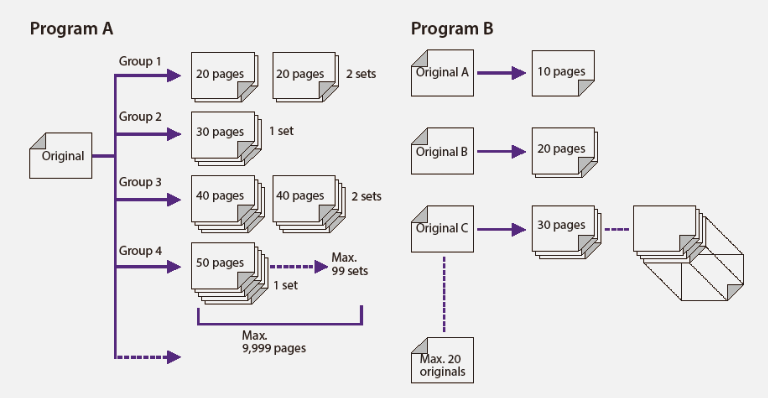 RECEVING
TRAY
RECEVING
TRAY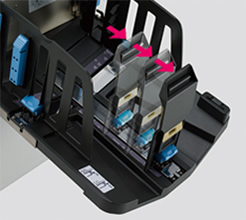 The receiving tray can be adjusted easily with a click feeling for each standard paper size. Improved design allows printed papers to settle in an orderly way for smooth pickup.